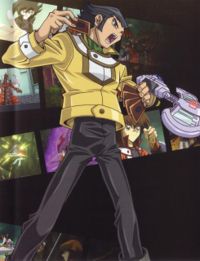 Ra Yellow is the highest of Duel Academy. The dorm is mostly made up of students who have connections and are rich. Luxurious interior design and high-quality rooming. In order to enter Ra yellow, upon enrollment, not only does one needs to have very strong decks and great strategies, needs to have high grades in the written exams, buts needs to be in Obelisk blue and must have a high score in an exam in order to be promoted to Ra yellow. This dorm only accepts male students.
Ad blocker interference detected!
Wikia is a free-to-use site that makes money from advertising. We have a modified experience for viewers using ad blockers

Wikia is not accessible if you've made further modifications. Remove the custom ad blocker rule(s) and the page will load as expected.